Our Back to Eden Garden


New this year I've started my own small "Back to Eden Garden", inspired by Paul Gautschi's video, produced and directed by Dana Richardson & Sarah Zentz. If you haven't already, you need to watch this!! Back To Eden OFFICIAL FILM
You can watch many more videos about Paul Gautschi and his garden posted by L2Survive with Thatnub, a special guy that takes the time to visit Paul and share all these informational videos on his youtube site.



ARE You Putting Your Family In DANGER?? This is why we buy organic fruits and vegetables as well as for the increased nutritional value. Did you know after vegetables are harvested they lose like 80%! of their vitamins/minerals and many being shipped across the world can become contaminated during travel, preparation or storage. Eating contaminated produce (or fruit and vegetable juices made from contaminated produce) can lead to foodborne illness. Not to mention GMO, non-organic and ever wonder how many other germy hands have touched that lettuce you're about to eat?
---

Our little back to eden organic garden

Considering this is my first garden as well as starting a little late, some things are doing good, some things not, but overall I'm happy and can't wait for harvest time! Fresh LIVE food for all of us including fur kids!


We had to fence in our garden to keep the cute bunnes & squirrels out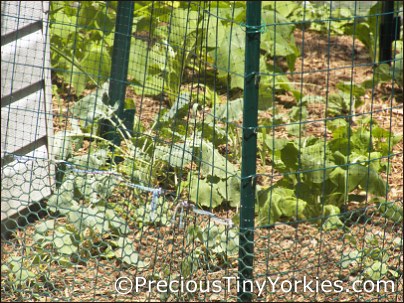 We had to fence in our garden to keep the cute bunnes & squirrels out
---

Yorkie Lovers Gifts

Yorkie Coffee Mugs, Yorkie Magnets, Yorkie Keychains, Yorkie Mouse Pad, Yorkie Blanket, Yorkie Pillow, Yorkie Lamp, Yorkie Necklace & More!